Discover Six of my Favourite Vegan Junk Food Places You Have To Try!
My six favourite vegan places you HAVE to try


Purezza
This is a pizza place in Brighton that is fully vegan and it is completely incredible!! They have now also opened up a branch in London too!
They make their own cheeses and I honestly get why there is so much hype around this place! They also did a Nutella Calzone dessert which is as epic as it sounds, but now the menu has an Oreo pizza instead which I cannot wait to try!

What the pitta
Vegan donor kebab! This is a cult favourite and I've only managed to try it once, and I'm honestly so so so desperate to go again!
Expect all your favourite parts of a kebab without any of the cruelty!
I loved loved loved the Doner and Chips Box!

Temple of Seitan
Another cult favourite, and for very good reason! For those who haven't heard of Temple of Seitan, it is a vegan chicken shop which is so similar to meat it's incredible!
Offers on the menu include the temple burger, a chicken style filet with ranch, bacon and the trimmings!! You also have standalone chicken pieces, wings and popcorn chicken bites, and don't forget a side of Mac n Cheese to top everything off!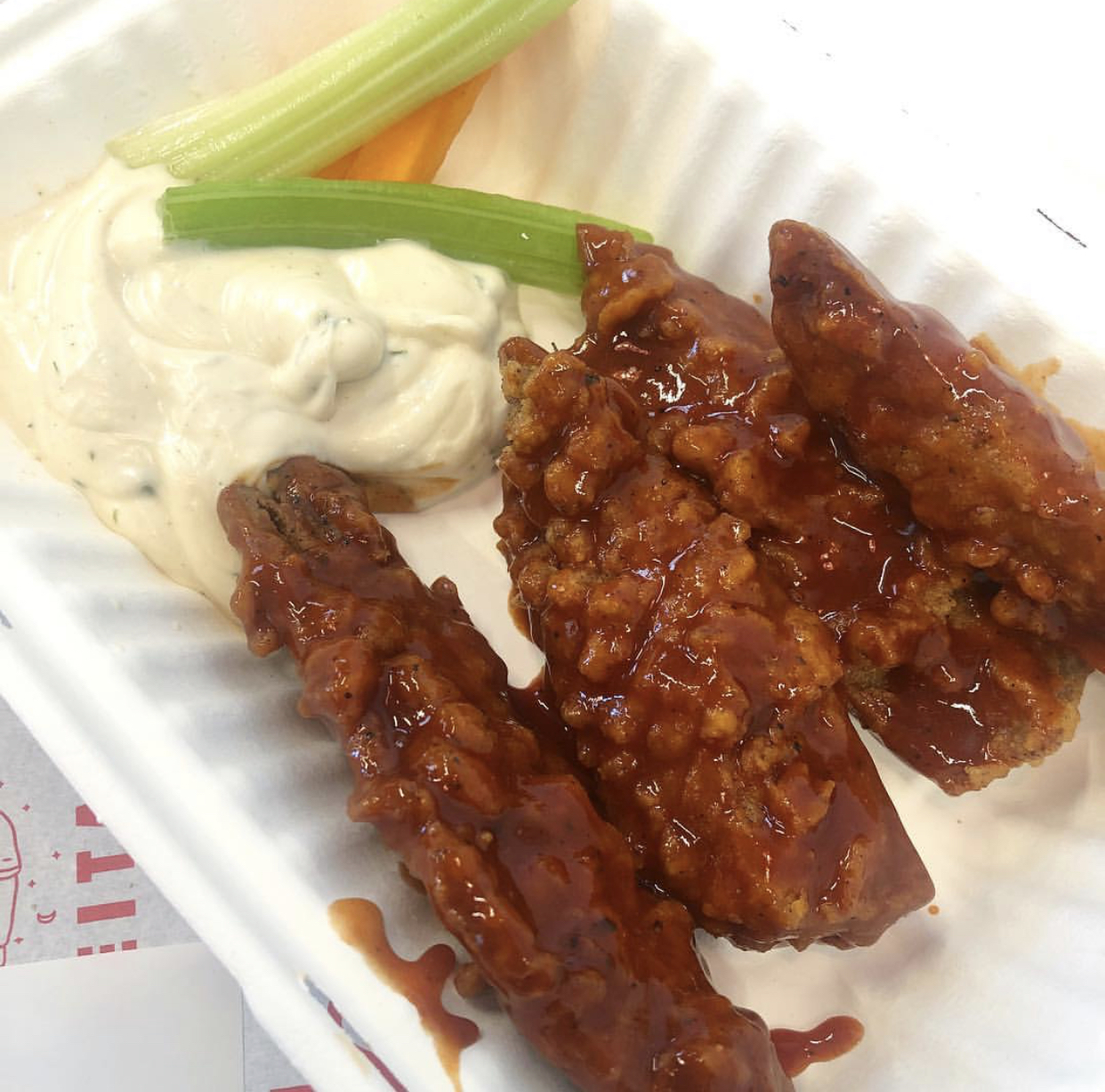 Halo Burger
I think you can probably tell from my Instagram page but I love a burger! Be it a chicken style or beef style burger I want it!
Halo burger was truely amazing, using the beyond meat patties they have got burgers and fries down perfectly! Simple, classic flavours done so so so well!
Vrev Manchester
Now I live on the south coast so you can imagine I don't get up to Manchester very often...however I was recently up there and knew I had to pay Vrev's a visit, as I had heard so many good things, and trust me they did not disappoint!
The menu is incredible, I had the Kevin Bacon chicken, bacon and cheese burger and just look how amazing it looks!
Sides include buffalo fries, chicken tenders, fried pickles and mozzarella sticks!!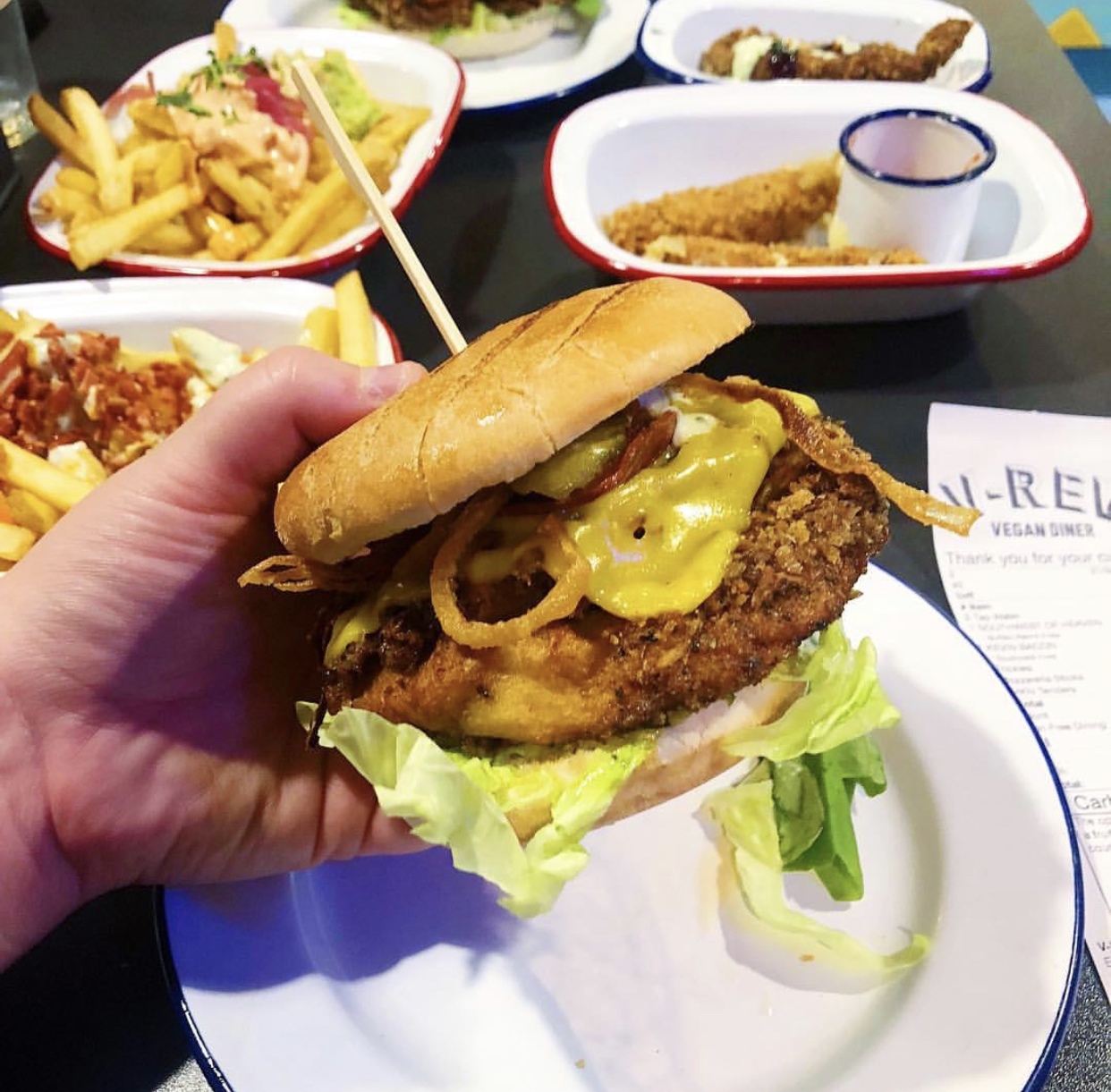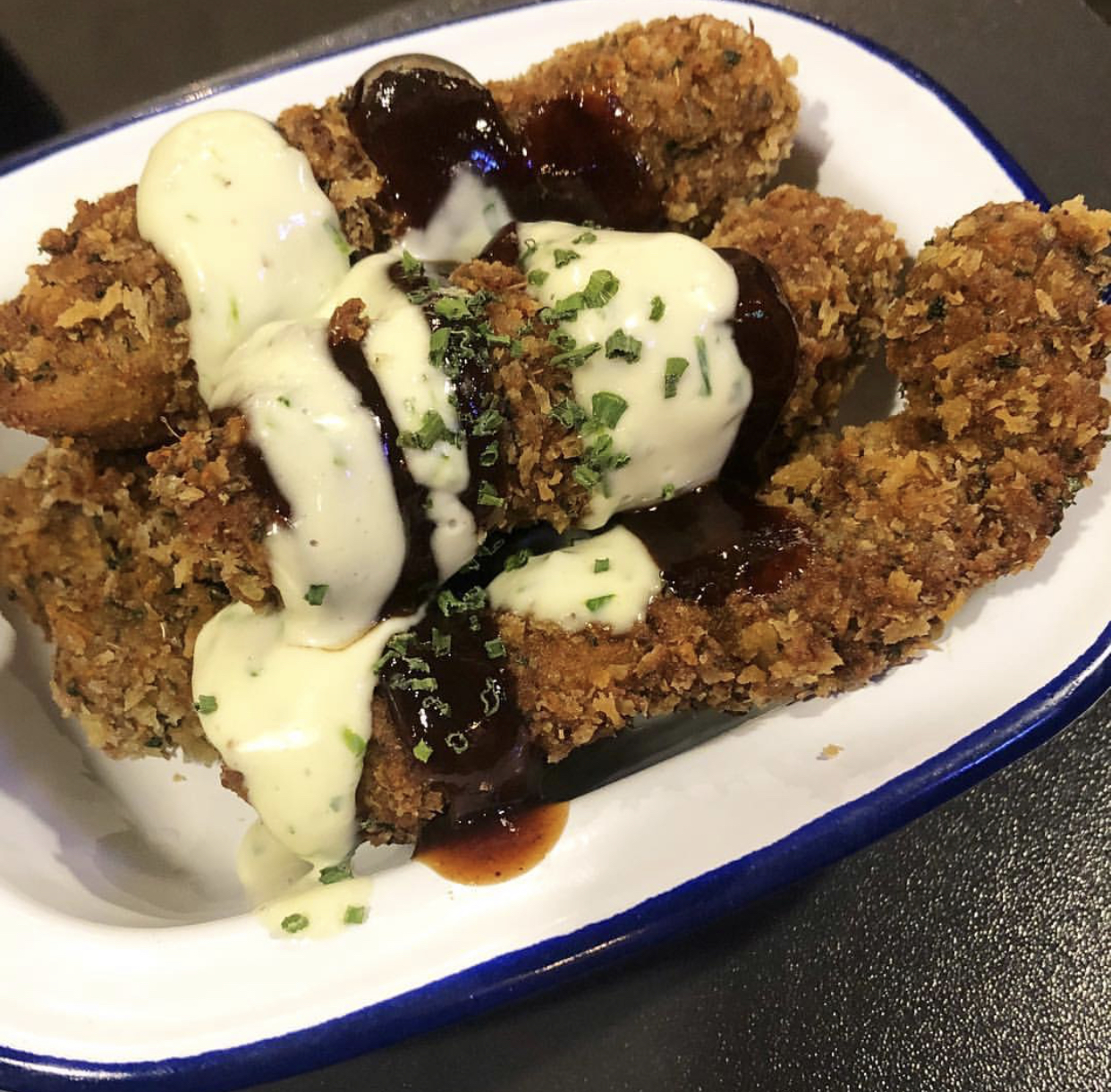 Samphire Brasserie
This beauty is located in Plymouth, and has the best vegan style Big Mac that I have ever tasted! They make their own seitan patties and they are just incredible! 
They also do a Kruelty Free Cooking box with Seitan chicken pieces and popcorn chicken (which is epic) , with corn on the cob, beans and coleslaw!
They also do an epic dessert, which is warm cookie dough with ice cream! Literally insane!